About Us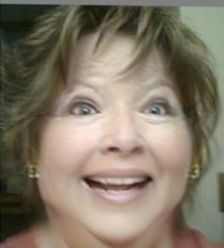 Hello everyone!

Welcome to Julia's Needle Designs. I feature a wide array of machine embroidery designs to accommodate almost every taste. Each design is manually digitized. I do not use an auto software nor do I farm out my work. I take great pride in my work and each set is like a masterpiece to bring life to. The designs that you receive from me are digitized by me alone and tested on several machines. So pull up a chair and browse, pick up my many freebies and check out my extensive customer sew outs in the photo gallery.

I have been digitizing since August 2005 and just love it. This new venture began as a means to pay my college expenses but soon blossomed into a large commercial business. I am a widowed mom of two wonderful kids and sweet grandson residing in Western, Kentucky. I am originally from Dallas, Texas which will always be home.

I am very proud of how I have grown on social media platforms with over a combined following of 100K from all over the world. I am truly blessed and honored to have so many members and a huge following that includes folks from all over the world. Please join me on Facebook, Instagram, Pintrest, and more venues to come.

There are many new sets slated for completion within the next years which are inspired from 1930's and 1940's era transfers that I have collected over the years and from the massive exclusive clip art that I possess. Please be sure to check my site for spur of the moment unplanned super sales, free designs, and lots more designs.

Also, to clear up future confusion, I am not Julia. The name was chosen in honor of Julia Grant.

Thanks for stopping by to visit.
Cindy Russell