My Blog
November 2018
Geneva Reed sewed out these pillows and they are awesome. Geneva selected the Inspirational Wreath designs.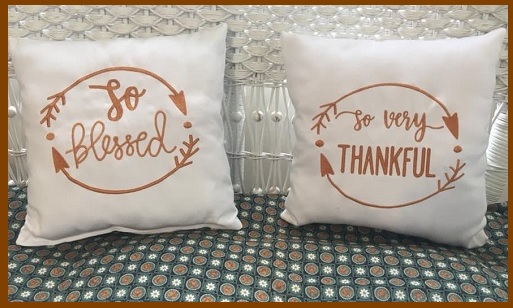 October 2018
Karen Warren sewed out these adorable Christmas Bobbleheads and created her own coasters.
She then found the perfect gift box to package them in. What a great gift this will be!!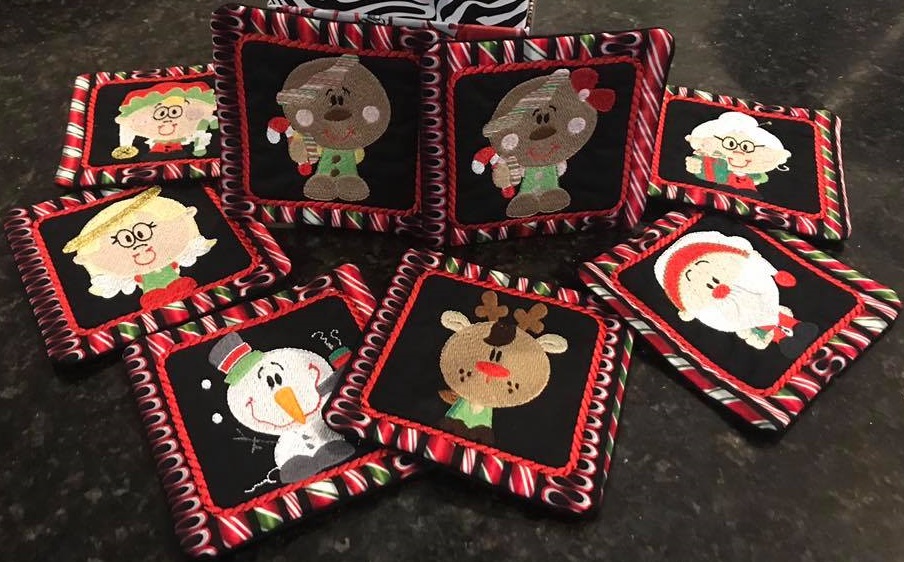 This is an example of the same design sewn out on two very different fabrics using the Witchikin design.
Left photo is by Mitchella Stringfellow. Right photo is by Dianne Nichols.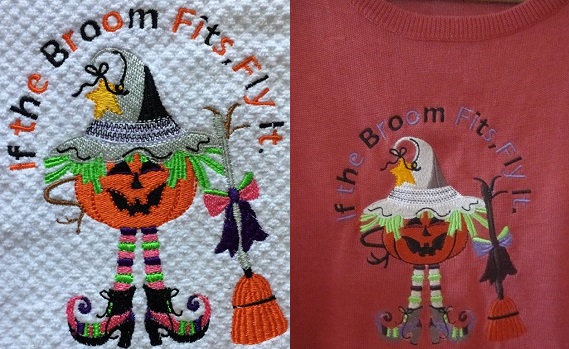 Toni Owens sewed out this adorable table runner using the free pumpkin square design combined with the cute farmhouse designs.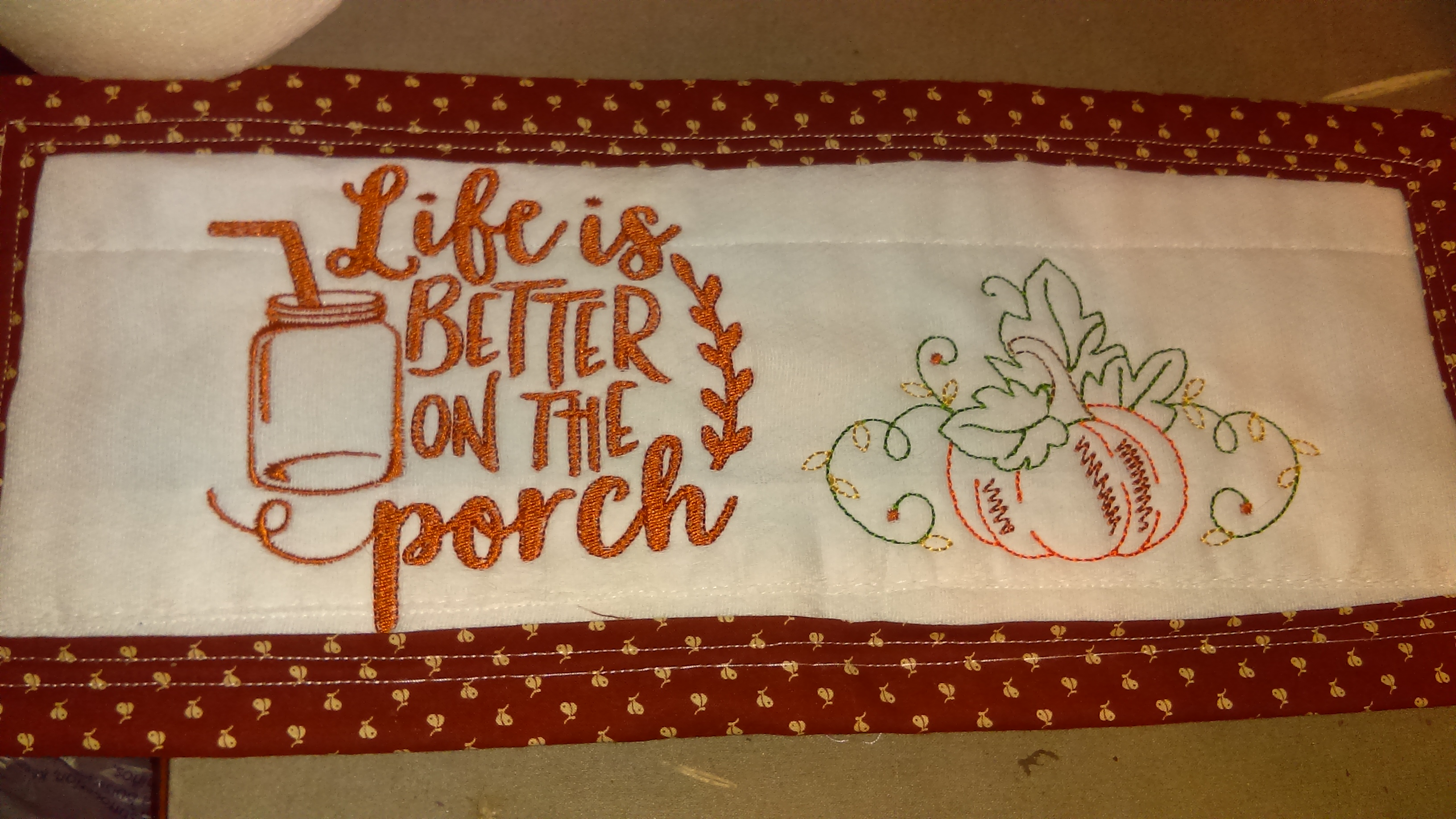 September 2018
My grandbaby Bjorn (Photo Left) was the inspiration for the Little Boys Big Vehicles design collection.
Mary Kukla sewed the designs out on a quilt made for her grandbaby Kaden.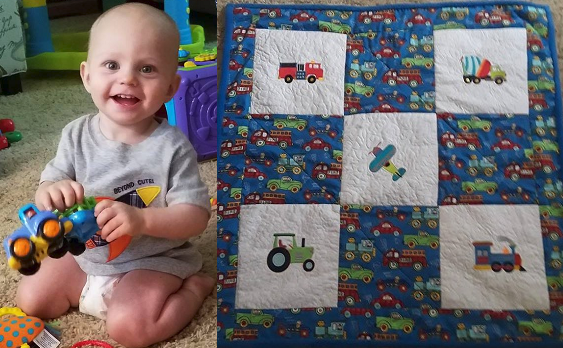 August 2018
Yvonne Hervol turned a simple black clutch into an exquisite work of art using the Free Butterfly design.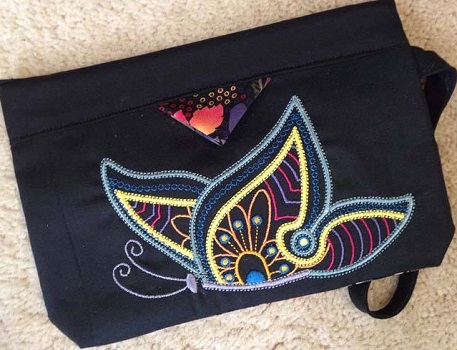 July 2018
Elaine Carroll purchased a set of four WalMart Mainstays dishtowels and sewed out this socially fun tongue-in-cheek free design.