Smores Christmas Designs I
Hoop Size: 4x4
Formats: dst, exp, jef, hus, pes, shv, vip, vp3
Set of six cute little S'mores for the Christmas holidays. Christmas and S'mores words are included also.
EXCLUSIVE DESIGN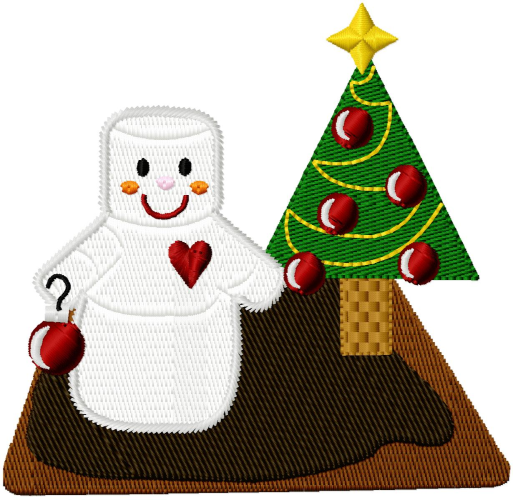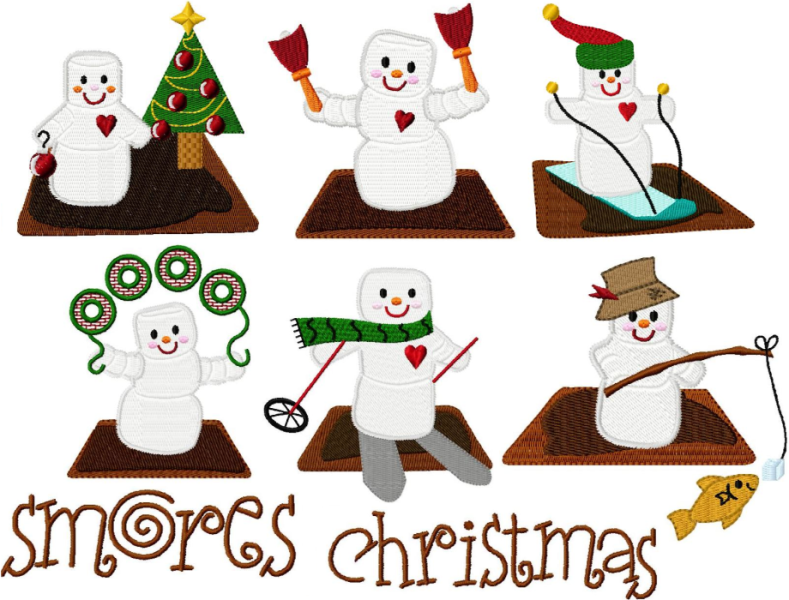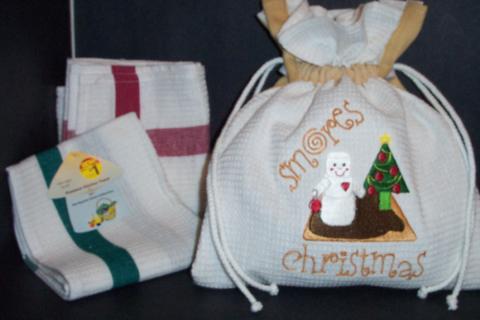 Smore's Christmas Treat Bag Project Directions
You will need:
Purchased Kitchen Towels 18x28, Drawstring, Scrap Fabric For Strips
1. Center Design On Half Of the Towel (which will be the front)
2. Approx. 4 Inches From the Top Sew A Strip To Make A Pocket Sleeve for Your Drawstring. One On Each Short Side.
3. Sew Right Sides Together Under Your Drawstring
4.Turn Right Side Out.
5. Put Drawstring Thru Attached Slide Clamps.
Viola Your Done!!!
Smore's Christmas Bag By Debbie.